We're qualified and ready to help. We are a privately-owned wastewater treatment company based in Waimauku, serving a broad region spanning from Ruakaka through to Thames since 1995. We uphold an outstanding reputation with councils and clients throughout the region and are best known for the extraordinary levels of skill held by our staff members in every aspect of septic systems design, installation, and service. No matter how complex the situation, we'll make sure your wastewater treatment project will run smoothly.
As a 'one-stop shop" for all of your wastewater treatment needs, our Wastewater Treatment Company will handle every aspect of your wastewater system, saving you precious time that'll be better spent elsewhere on your project. We have all the necessary skills and resources, so we don't need to rely on subcontractors. You'll have an efficient, single point of contact for every aspect of your wastewater treatment systems.
---
Our expertise covers all aspects of wastewater treatment for any residential, commercial, or public sector requirements. We'll take good care of you with our team of highly qualified professionals, engineers, and top-level after-sales support. No matter what challenges you may be facing with your project, we'll help streamline the process.
Our experienced team of wastewater specialists sets us apart in the industry. Our reputation has been built on quality service and technically advanced products that are made here in New Zealand.
Our innovative designs make use of leading-edge New Zealand-made wastewater treatments that are environmentally sound and use significantly less power than other systems – and they produce high-grade, reusable outflow.
To date, we have installed approx. 3000 residential treatment plants and in excess of 100 commercial installations and our systems treat nearly 3,000,000 litres of wastewater every day.
Our Textile System was one of the first systems to be tested and approved through the National Onsite Effluent Testing Facility in Rotorua.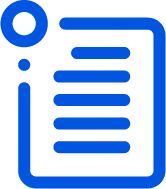 Assess
Site evaluation and design reports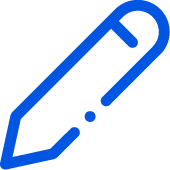 Create
Construction of wastewater systems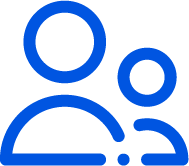 Communicate
Liaise with local and regional councils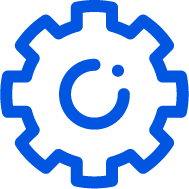 Care
Careful ongoing maintenance of your wastewater system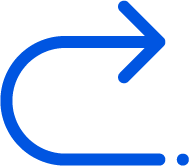 Evolve
Upgrade existing tanks
Market leader
We have been designing, manufacturing, installing and offering ongoing maintenance and support to our customers for over 20 years. In that time, we have installed approx. 3000 residential treatment plants and in excess of 100 commercial installations and our systems treat nearly 3,000,000 litres of wastewater every day. 
No contractors
When you deal with Reflection Treatment Systems, you're dealing directly with us – the designer, manufacturer, installer, and service support team. We don't use Dealers or Sales Agents to sell our products and have our own install team and equipment to support you and our products long term. This gives you peace of mind, that if there is a problem, you only have the one company to call. We are your specialists.
Concrete not plastic
We develop products that stand the test of time, which is why all our treatment systems utilise solid pour concrete tanks, with a 15-year warranty. Concrete tanks allow for easier installation, when backfilling, unlike plastic and fiberglass tanks, which must be installed and backfilled to the manufacturers' specifications. Our concrete tanks are made specifically for our applications and to our design, so we can give you peace of mind you are installing absolute quality.
Recognised by council
Our systems are all recognised by Council as the best for use in variable flow environments, like holiday homes/bach. This is due to our systems being able to sit idle for extended periods of time and come to life again when the flow returns. Aerated systems can suffer from 'burnout' when the flow to the system is reduced or varies over extended periods of time.
Outstanding staff
Most of our team have been on staff for at least seven years so you can be assured your project will be handled by experienced and knowledgeable people who take personal pride in a job well done. And because we handle every aspect of wastewater solutions, our team understands the whole process in detail – they know exactly what needs to be done to complete your job to an impeccably high standard.
Building permit promise
In an area without sewage connections, building permits are only issued to septic systems that meet the rigorous standards imposed by territorial and regional authorities. Our wastewater solutions are designed to comply fully with these standards and will be sure to gain council approval. You can be confident your building permit won't be held up due to the non-compliance of your Reflection wastewater system.
Environmental sense
We are deeply engaged with global concerns for the environment. So we ensure our innovative and leading edge wastewater systems use dramatically less power than aerated systems and produce high-quality outflow that can be used for irrigation.  Reflection Treatment Systems is fully insured with public liability, professional indemnity, and machinery insurance. Our company has never made a claim in 16 years of operation.
Projects of all sizes
We can provide solutions for most developments – from residential to commercial, one household or a whole subdivision, septic tanks or more advanced treatments, small flow or large, residential strength or high strength, good soils or poor, high groundwater, near waterways or in other difficult situations.
New Zealand made
We're proud that our systems are made in New Zealand. That means your purchase directly supports our country's economy.
Who we work with
---
Clients of Reflection Wastewater Treatment Solutions include: